Chiropractor David Rosenblum D.C.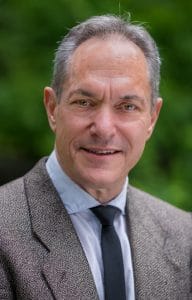 Introduced to chiropractic after a disabling motorcycle accident at the age of 18, Dr. Rosenblum knows the benefits of chiropractic care firsthand.
Holding a bachelor of science degree in biology from the University of the State of New York, Dr. Rosenblum received his doctorate degree (graduating Summa Cum Laude with special honors in research) from Western States Chiropractic College in 1984. He is board certified by the National Board of Chiropractic Examiners and is a member of the Council on Wellness Lifestyle Science.
Dr. Rosenblum has worked as an Emergency Medical Technician on the Woodstock Volunteer Ambulance, and completed the clinical component of his EMT training at the Morrisania Hospital trauma center in New York City.
He was the founder and president of Sport Tech Fitness Laboratories, a technology company devoted to the testing and development of physical fitness in the health care setting. He has taught nationally for the National Safety Council and as a guest instructor at the Russell Sage College, Dept. of Physical Therapy.
With over 37 years of experience, Dr. Rosenblum has successfully treated thousands of patients of all ages, many of whom had been diagnosed with arthritis, low back pain, headaches, disc herniations, whiplash and TMJ (jaw problems). He is passionate about helping patients regain their health and teaching them the skills they need to stay healthy and pain free. In addition to chiropractic care, Dr. Rosenblum educates and counsels his patients about wellness concepts, nutrition, lifestyle changes, stress management and the importance of exercise.
Having provided wellness and chiropractic care to the Woodstock community for over 3 decades, the doctor enjoys a close working relationship with many local health professionals and medical specialists. He frequently makes recommendations and referrals to other providers when he feels chiropractic is not likely to be helpful, or when further diagnostic testing is required.
A lifelong exercise enthusiast, you will find him at the local gym 3 days a week. He is the father of two wonderful children and has been married to his wife Elizabeth for 46 years.
Monday
10:00am - 1:00pm
3:00pm - 7:00pm
Tuesday
Closed
Wednesday
10:00am - 1:00pm
3:00pm - 7:00pm
Thursday
Closed
Friday
10:00am - 1:00pm
3:00pm - 7:00pm
Saturday
Closed
Sunday
Closed